Bravante Companies

We are Growers
The best way to ensure superior fruit is to be there right from the very beginning. More than 90% of the fruit we offer is owned and farmed by Bravante Produce. Our hands-on approach helps us do what we do best – make sure you get the best quality, period!
We are Packers
We offer a wide assortment of packing solutions to fit your unique needs. From consumer packs for stone fruit to a variety of bagged grapes, our packing managers will work closely with you to identify and provide exactly what you need.
We are Shippers
We make sure that the finest fruit makes it fresh to your door through diligent oversight, strict food safety protocols, and exceptional supply chain logistics. Quality is maintained with every single shipment, resulting in superior services you can count on.
Bravante Farming / Growing

Tree Fruit

Juicy and flavorful, our tree fruit hails from some of the finest orchards in the heart of California, offering quality that keeps people coming back for more.
Bravante Tree Fruit
Grapes

Packed and shipped by experienced professionals, our industry-leading grape programs consistently provide the finest quality red, green and black table grapes in the market.
Bravante Grapes
Citrus

California citrus is second to none. We make sure that every one of our citrus fruits maintain peak flavor and outstanding quality from our orchards to your markets shelf.
Bravante Citrus
Bravante Vineyard

A family legacy built on the concept of "quality over quantity," Bravante Vineyards is a state-of-the-art boutique winery located in Howell Mountain in the Napa Valley dedicated to growing exceptional grapes, creating perfectly balanced wines, and maintaining a focus on preserving the integrity of the land.
Visit Bravante Vineyards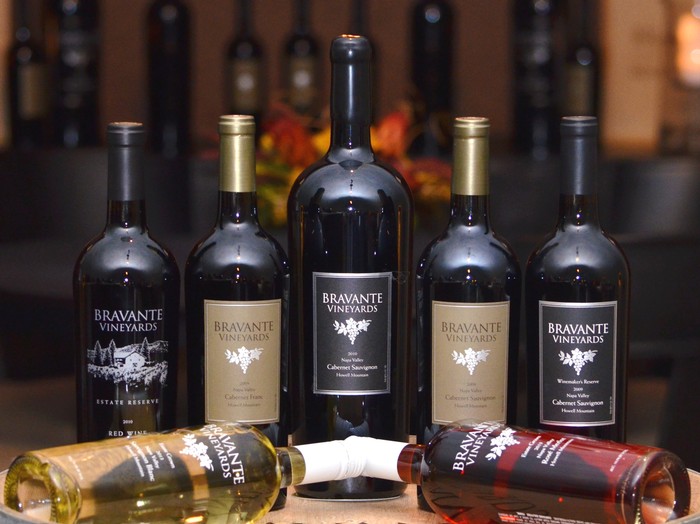 Bravante Grapes

Bringing the best grapes in California from vine to market, Bravante provides 14+ red, green and black varieties that ensure superior quality and flavor throughout the season. Our vineyards feature state of the art trellis and irrigation systems and are situated perfectly with the ideal micro climate, water, and soil for growing premium table grapes.
Grape Varieties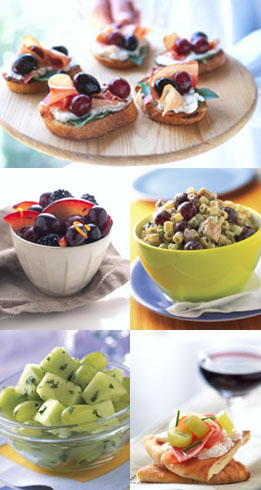 Bravante Recipes

Take fruit to a whole new level by incorporating our California grown citrus, stone fruit, and table grapes into exciting entrees, appetizers, and desserts. Try our easy and tasty recipes below and discover new ways to include fresh fruits in your diet and experience these fruits in a new, delicious way!
Bravante Recipes
Home